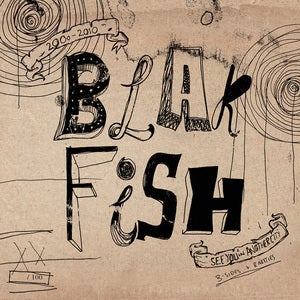 £

6.00
Released: 19/03/10
For Fans Of: The Fall of Troy, Meet Me In St Louis, Mars Volta, Minus The Bear
Etc: Re-release of their sold out, 2008 EP, limited to just 100 copies (in pop-up digipak sleeve - click here and here for photos) for the bands last ever show at the Flapper in Birmingham. The last few remaining copies are now available exclusively via this website. The CD contains the 5 original EP tracks plus 9 bonus songs.


Perfect Partner: Blakfish - Champions 12"
Tracklisting:
01. Preparing For Guests
02. My Stomach Feels Like My Throats Been Cut
03. Jeremy Kyle Is A Marked Man
04. Make Your Bed And Lie In It
05. Carnival Or Carnivores
Bonus tracks:
06. Leaving Home (Dirty import, 2002)
07. 22nd (myforteistimetravel, 2005)
08. Dead of a Soap Star (myforteistimetravel, 2005)
09. Captain Burns (Gold, Live, 2007)
10. The Curriculum Vitae of Uri Gagarin (COC demo, 2008)
11. Sh*t On My Face and Tell Me I'm Simon Cowell (Ringo demo, 2008)
12. Jeremy Kyle Is A Marked Man (Game version, 2009)
13. Charmer (Rollerskates b-side, 2009)
14. A Day In The Life (un-used b-side, 2009)